Life is like photography.
Focus on what is important.
Capture the good times.
Develop from the negatives.
If it doesn't work out,
Take another shot.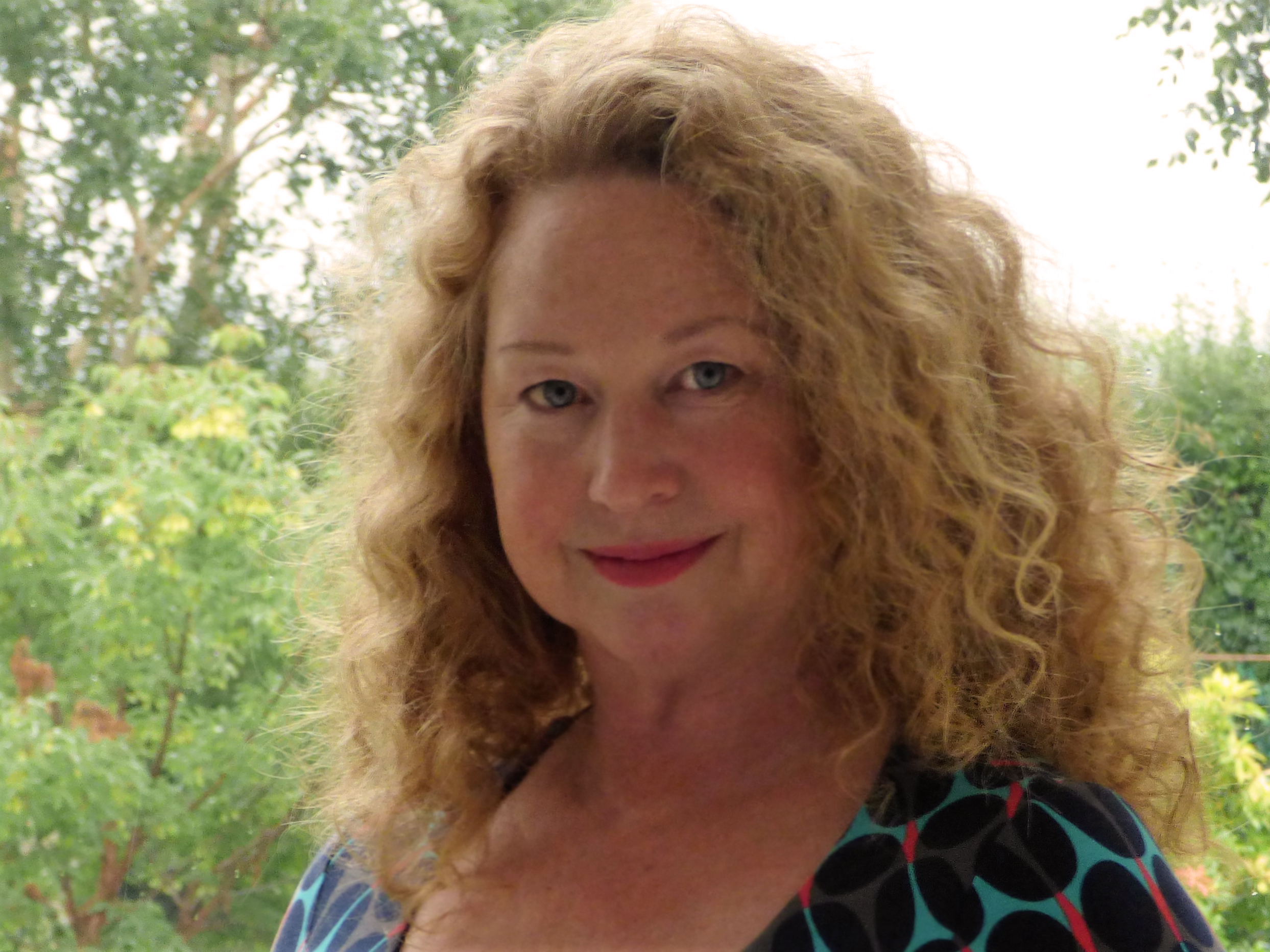 Cherylynn is an NLP certifying member of the International Trainers Academy of NLP (ITA) and Focused On You are one of the few companies accredited to provide Business NLP Practitioner certificates ink signed by the NLP Co-Founder John Grinder, Carmen Bostic St. Clair and Michael Carroll.
Cherylynn believes in pushing your own personal & business boundaries and she demonstrates this through her life by eight years Military experience, sixteen years International IT Corporate experience and fourteen years Small Business experience as a Professional Social Photographer and NLP International Trainer in both New Code and Classic Code.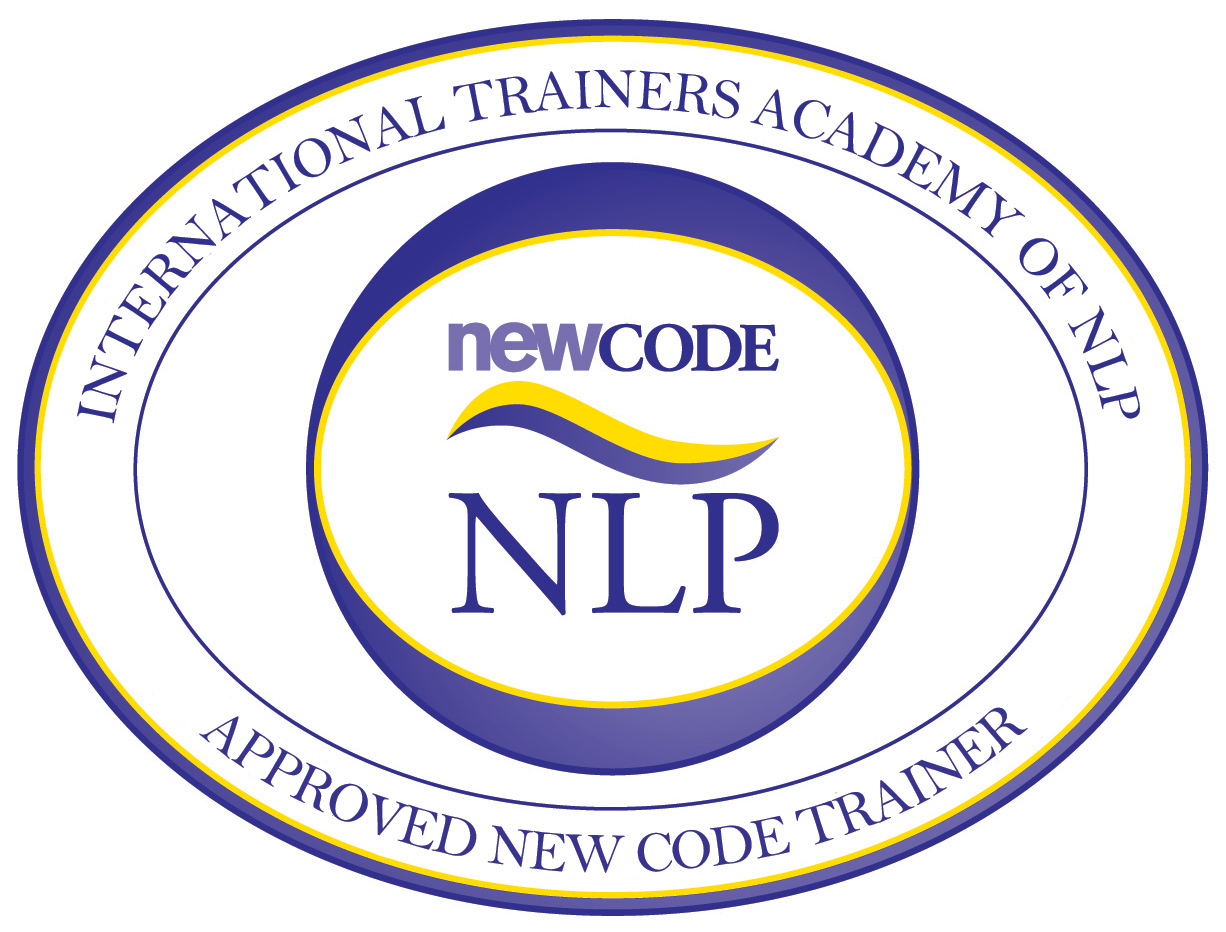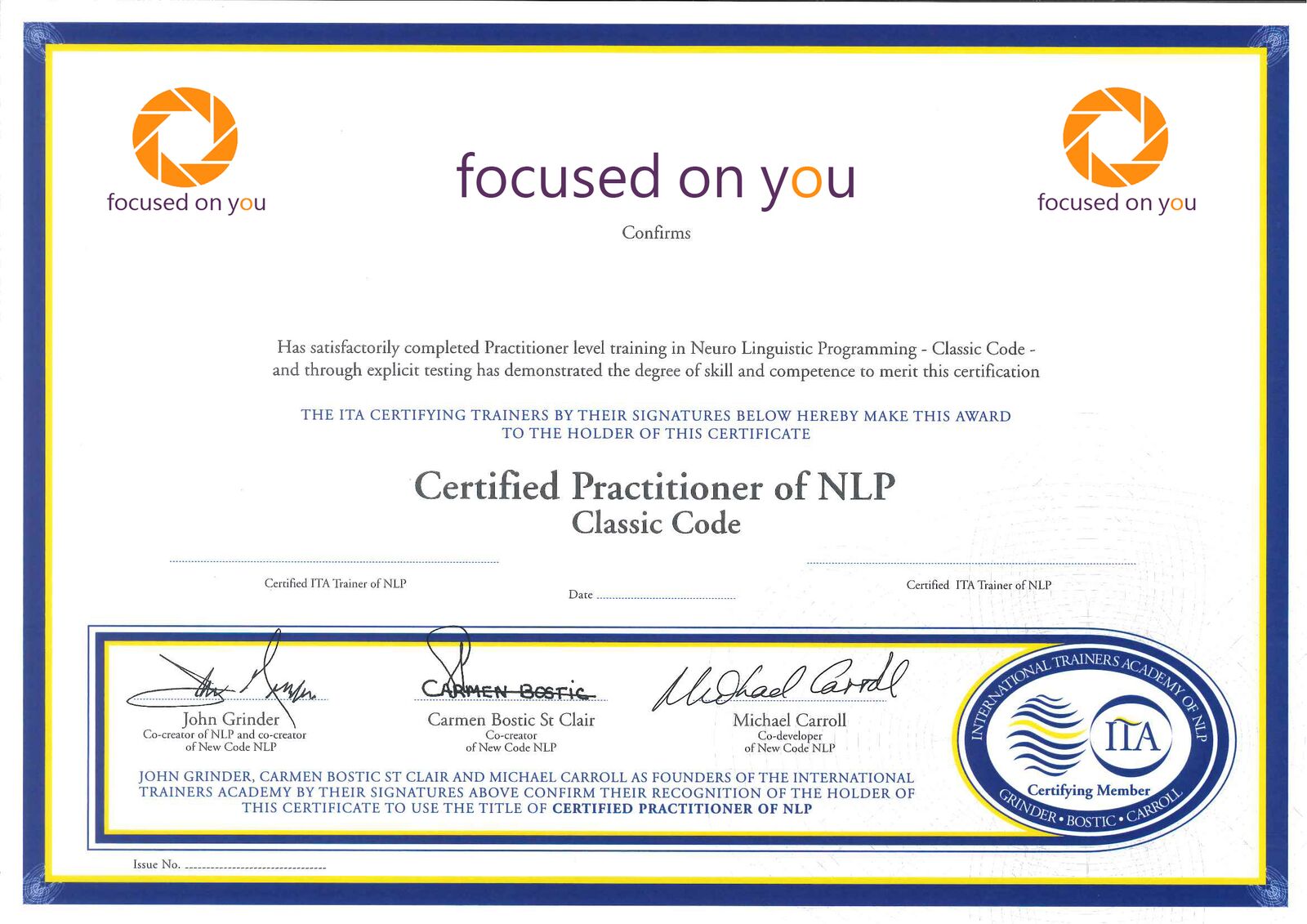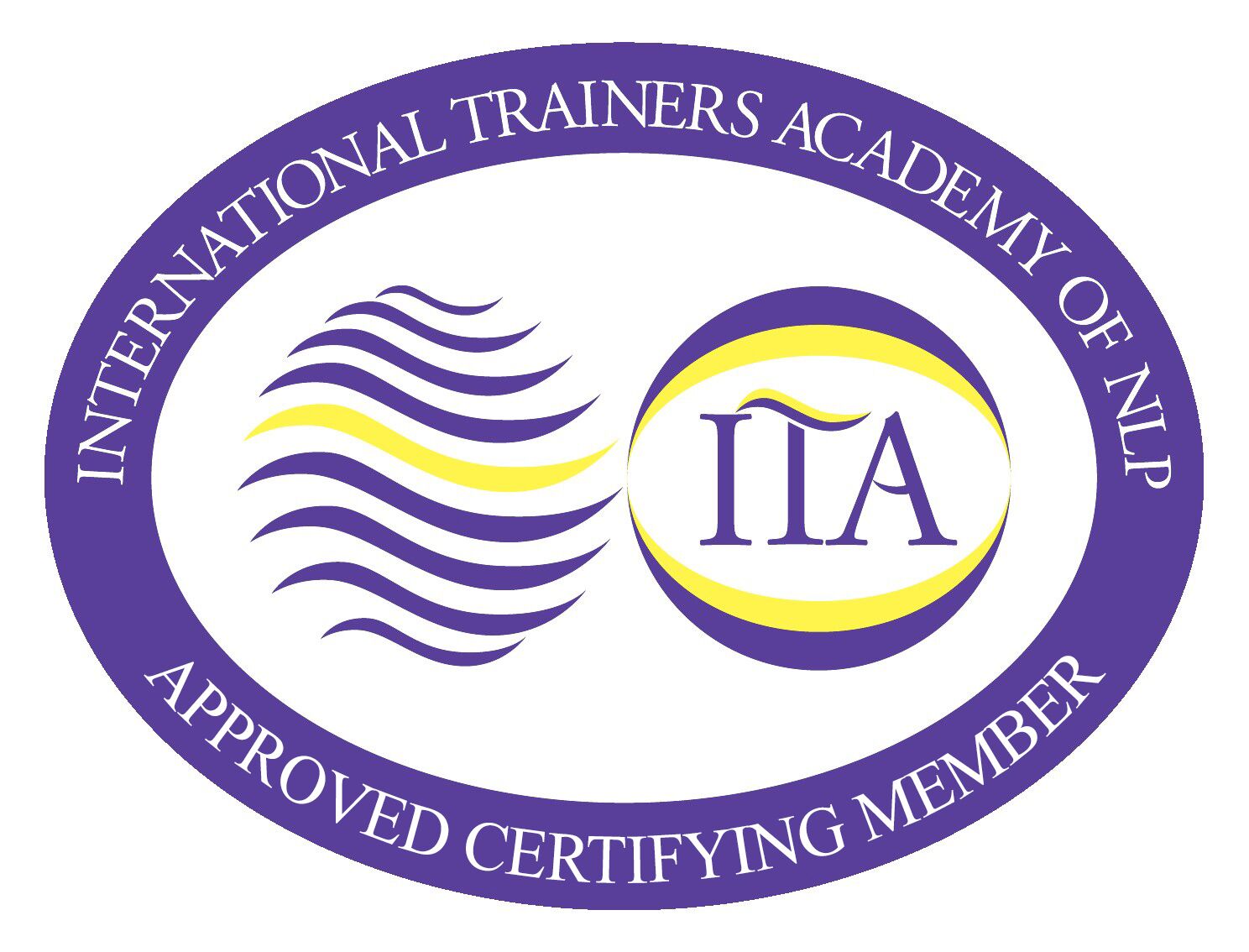 How we can help you
Find out how we can help you move forward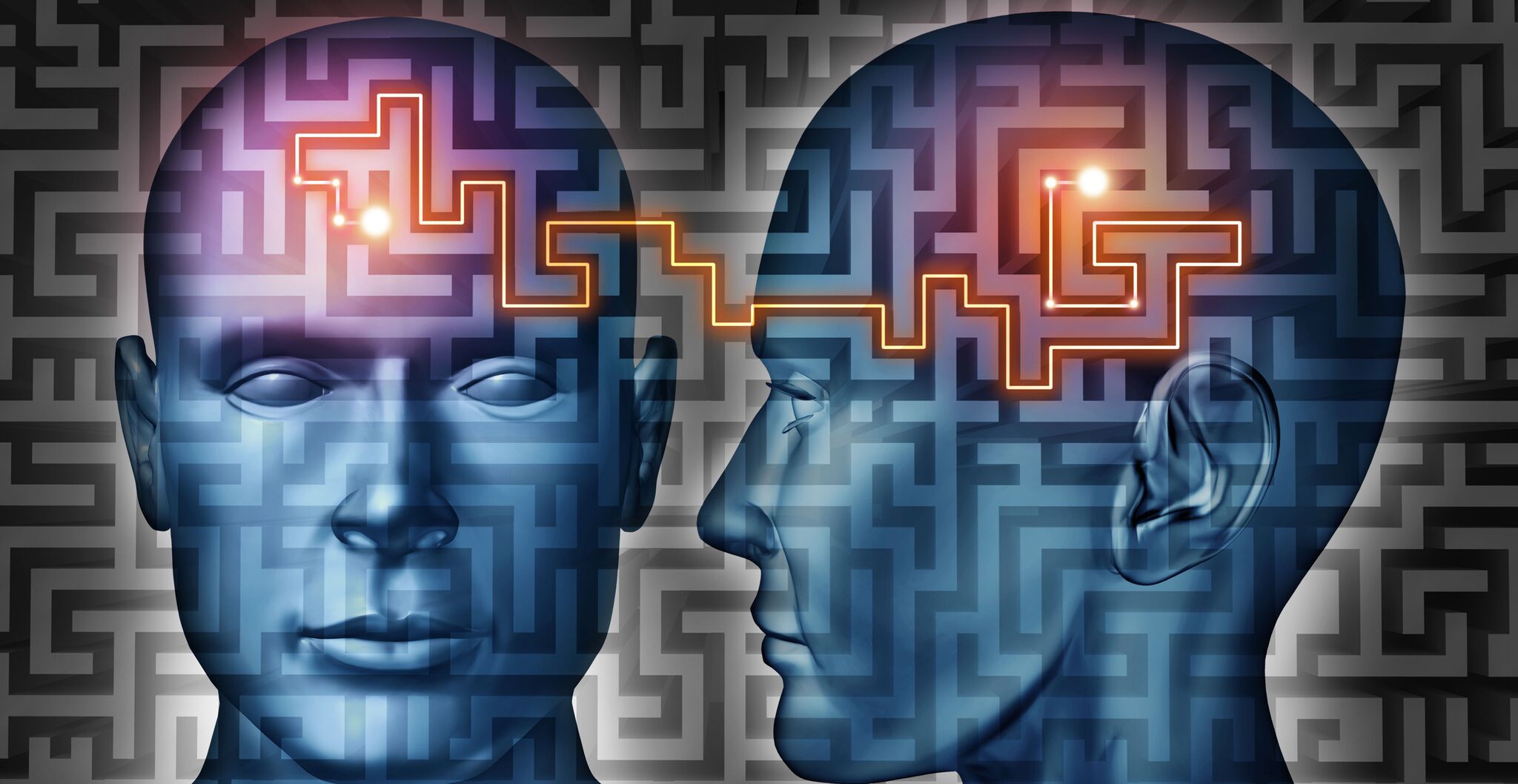 Business Courses
We use proven techniques and methodologies which assist individuals in their personal growth, the art of communication, presentation skills, confidence building and stress in the workplace.
This creates well-balanced individuals, well-balanced teams and enables businesses to focus on well-formed outcomes, direction, strategy and success.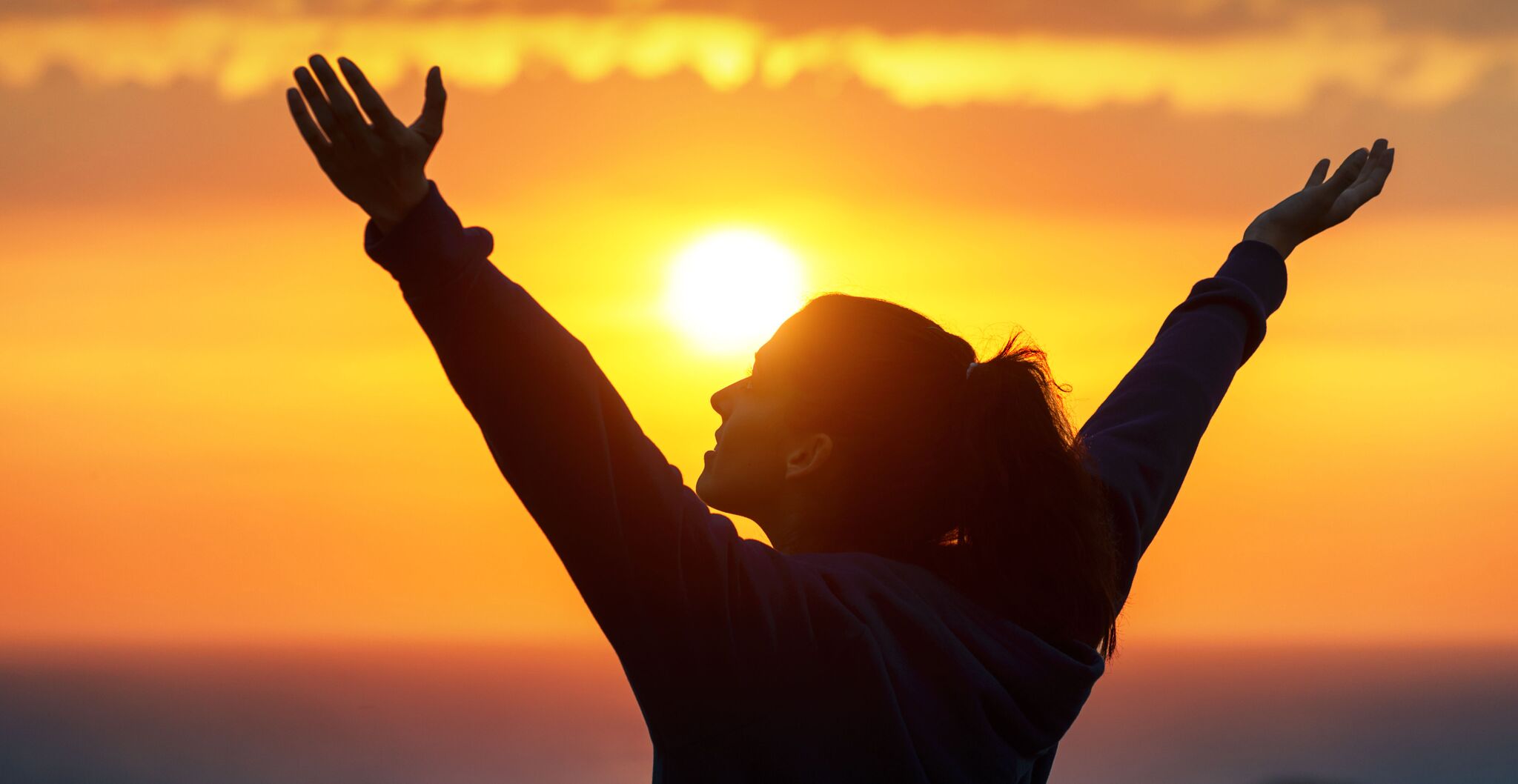 Personal Courses
Are you successful and truly happy or are there parts of you that are unfulfilled or holding you back?
Learn to move on, move forward, gain clarity and focus to enjoy a fulfilling life. These workshops are priced so that individuals can access as much or as little information that will be useful to them over four different topics. The coaching sessions are on a 1:1 basis and beneficial for individuals who believe they have a specific issue that needs addressing.
Both the workshops and coaching sessions are available for all ages. Cherylynn is DBS (CRB) checked for both children and adults.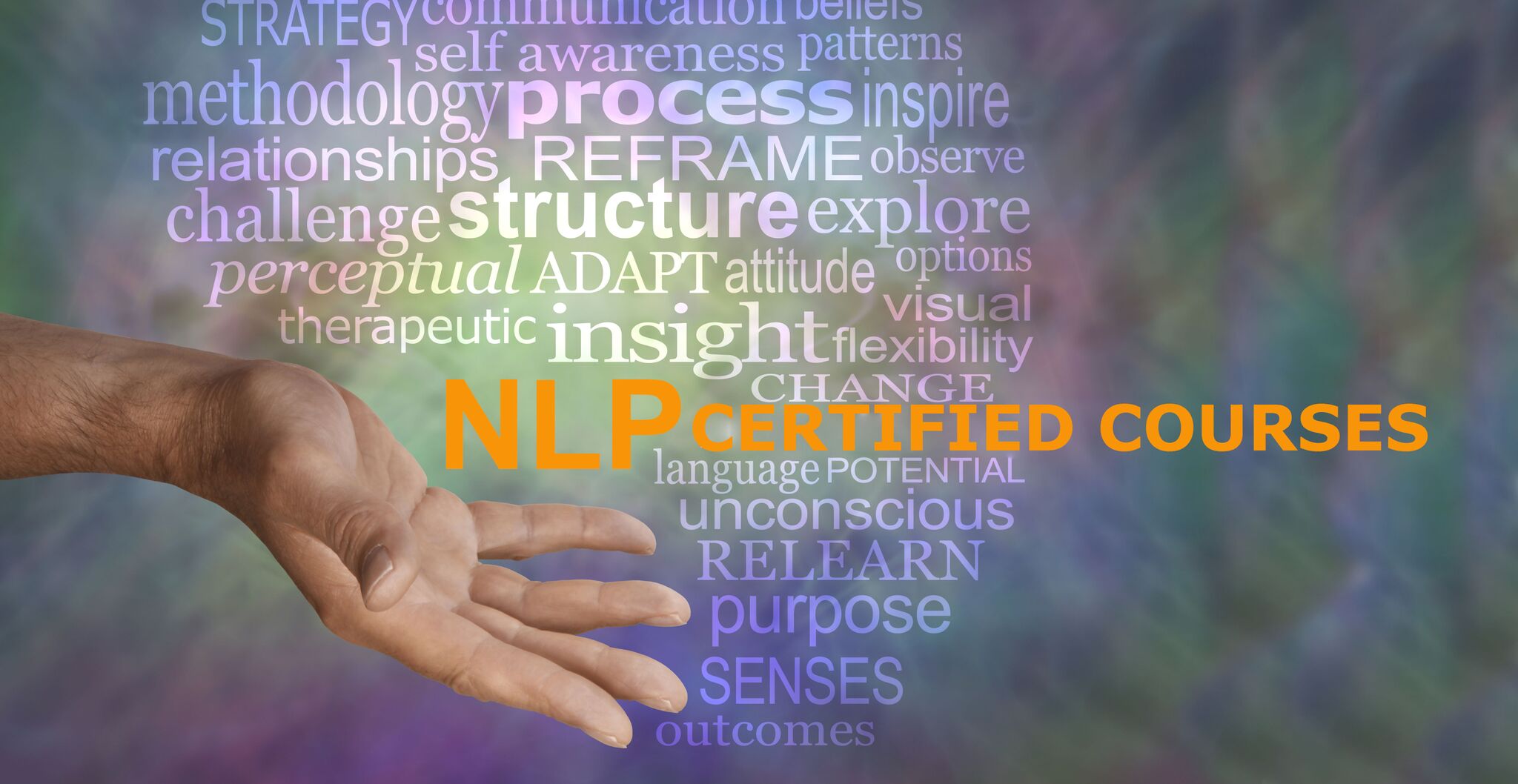 NLP Courses
NLP is the practice of understanding how people organise their thinking, feeling, language and behaviour to produce the results that they do. NLP is also a methodology to model outstanding performances achieved by leaders in their field.
NLP gives you the tools for self-improvement and a powerful enabler to move on and move forward successfully.
Full Classic and New Code NLP Certified courses; for anyone interested in applying NLP into their lives, careers or coaching practices.
Testimonials
Take a moment to read what previous clients have said about us
I believe you did an outstanding job and that you demonstrated excellent leadership skills. Your communication with the group stood out to me as being particularly good e.g when one of the group members didnt understand something you calmly and politely helped them.
Another point that I would like to elaborate on was that when we were in a flow state, you stood back and just observed.
When we had a problem or drifted off topic you stepped in and help us get back on track.
Thank you for all your help its been a pleasure working with you.
I had been advised by both my GP and my NHS consultant, that to improve my health and also to be able to have an operation, I needed to lose weight.
As I have in the past, tried numerous other ways to lose weight with very minimal success I decided to give hypnotherapy and NLP a try.
Cherylynn was recommended to me by a friend of my son. I discussed this option with my GP first, and his response was encouraging.
I have found her to have a very professional and positive approach to these sessions. To my surprise and great delight my weight is reducing, slowly, but in the right direction. I was not after a quick weight loss, because I want it to remain off.
I would recommend this service to anyone who has weight issues. It is much kinder, both mentally and physically, to yourself.
Cherylynn is a very warm and supportive coach who also showed master of NLP, able to break down the processes into the components I needed to integrate.
Cherylynn, I appreciated your hard work and effort to give me the best you can. Your feedback was full of eye-openers that bring out the best in me. I cant thank you enough for your lively and smiley face that brighten up the lesson and made it so much fun. I will always think of you and remember your feedback.
Extremely helpful, patient, good observation, great explanations thank you so much
A great mentor, providing a very constructive clear feedback that I have applied immediately into my exercises. Very good state!!
Get in Touch
To make an initial enquiry, please fill in the form below and I will get back to you within 48 hours.